Your Business and Leisure Guide
The Cayman Islands are undoubtedly a top business and leisure destination in the Caribbean.  Its tax neutral environment and luxury amenities for family vacations simply put it at the very top of all locations. If you've just started your online research on where to list your business or where to take your next luxury family vacation — read on, and welcome! 
Three Islands, Endless Possibilities
A Complete Guide to Business and Travel in the Cayman Islands
With an average year-round temperature range of about 75° F in winter to about 85° F in the summer, the Cayman Islands boast some of the finest tropical weather. All three islands – Grand Cayman, Cayman Brac and Little Cayman – are coral outcrops surrounded by healthy coral reefs and dramatic walls close to shore, creating ideal conditions for the best diving and snorkeling in the Caribbean.
The largest of the three islands, Grand Cayman is the hub of all business and leisure in the Cayman Islands and perhaps, the Caribbean.  Known for being a global financial leader and more recently, the culinary capital of the Caribbean. Grand Cayman boasts a community of over 125 different nationalities working shoulder to shoulder with locals in all industries such as financial services to tourism.
More popularly known as one of the Sister Islands, Cayman Brac is a nature-lover's paradise.  More specifically, bird-lovers such as parrots, boobies and peregrine falcons.  Brac is a 30-minute short flight from Grand Cayman and is popular with Scuba Divers for wreck diving.  Only around 2,000 permanent residents reside in Cayman Brac.  Interesting fact:  Columbus signed Cayman Brac and Little Cayman in May 10, 1503.
The smallest of all three islands and only measuring 8.7 sqm, Little Cayman is a Scuba Diver's Paradise.   Famous for Bloody Bay, a  submerged mountain range, dropping 2,000 meters to the seafloor — divers from all over the world come to Little Cayman just to dive in this marine park. With only 160 permanent residents, Little Cayman is truly one of the last remaining gems in the Caribbean.
Cayman Business and Leisure Guide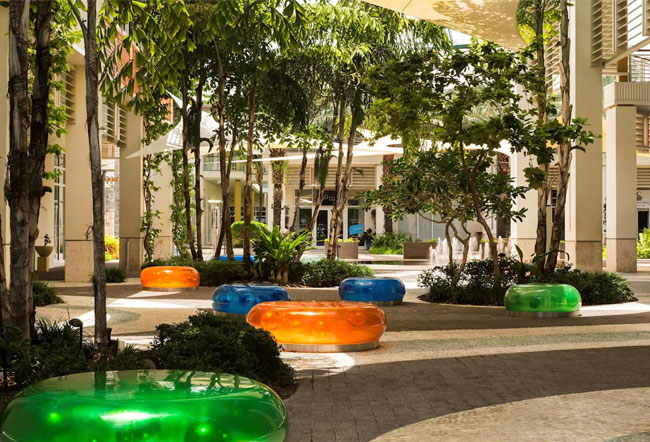 Cayman Islands' economy thrives on financial services, tourism, and offshore banking, making it a global hub for offshore investments and vacationing.
Company formation involves registering a business in a tax-efficient jurisdiction, often for investment or asset management purposes, offering confidentiality and regulatory advantages.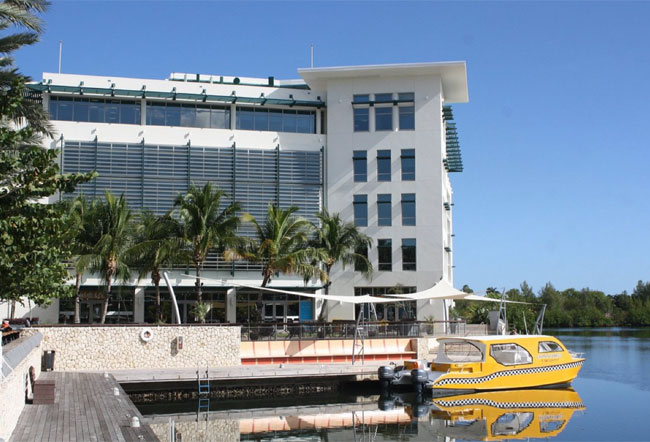 Small businesses in the Cayman Islands span diverse sectors, including tourism, retail, finance, services, and local crafts, contributing to the island's vibrant economy and unique character.
Real Estate information in the Cayman Islands. Find out why investing in property in Grand Cayman, Cayman Brac or Little Cayman can offer substantial return.
Learn important facts about Grand Cayman, Cayman Brac and Little Cayman. Topics covered include location, geography, weather, economy, and history.
Topics concerning offshore banking, financial services, regulatory infrastructure, taxation and the international finance industry of Cayman.
Learn about the many aspects of living and working in the Cayman Islands. For those relocating here, know the facts about culture, working conditions, laws and other essential information.
Information guide to all three Cayman Islands – Grand Cayman, Cayman Brac and Little Cayman. Learn why it might be worth your time to visit any, or even all three of our lovely islands.
Check out our snippets of interesting facts you might not see anywhere else. Questions about passports? Tipping? Cayman money? You'll find answers here.
Business and Leisure Stats
Latest stats from Economics and Statistics Office (ESO), Cayman Islands Registry (CI Registry)
3
Grand Cayman 69.4 sqm, Cayman Brac 14.9 sqm and Little Little Cayman 8.7 sqm
60,413
Year end population data of 2020, part of Compendium of Stats 2020 by ESO
2,330,000
Tourist Visitors Stats for 2019. Skipped 2020 data of 660k visits bec of Covid19
116,996
Active Companies based on CI Registry as of Q4-2021. 82% of these are Exempt
Interesting Facts about Cayman
The Cayman Islands are a self-governing British Overseas Territory 
"We" think The Queen owns the Cayman Islands when in fact it is American-Businessman Kenneth Dart, formerly the wealthiest man in Michigan AKA, according to the NY Times, "A Secretive Billionaire" 
Cayman is in the top 30 most vulnerable nations to rising sea levels thus the immense push by government and concerned citizens alike for more environmentally conscious  and sustainable living  
The Cayman Turtle Farm is both a sanctuary and the only place in the world that commercially sells turtle meat for the dinning table 
The cost of living in the Cayman Islands is comparable to the cost of living in New York City 
What makes Cayman unique for
business and leisure?
From a business perspective, its unique combination of zero taxes, political stability, and a thriving financial sector makes it an exceptional choice for international companies seeking tax-efficient operations and a secure regulatory environment. On the leisure front, the Cayman Islands' pristine beaches, vibrant marine life, and rich cultural experiences provide an unmatched destination for relaxation and adventure. Whether you're looking to establish a business stronghold or enjoy a tropical getaway, the Cayman Islands uniquely cater to both pursuits, offering a harmonious blend of work and play.